Vol. 1 No. 2 (2023): JEEE : Journal of Educational Engineering and Environment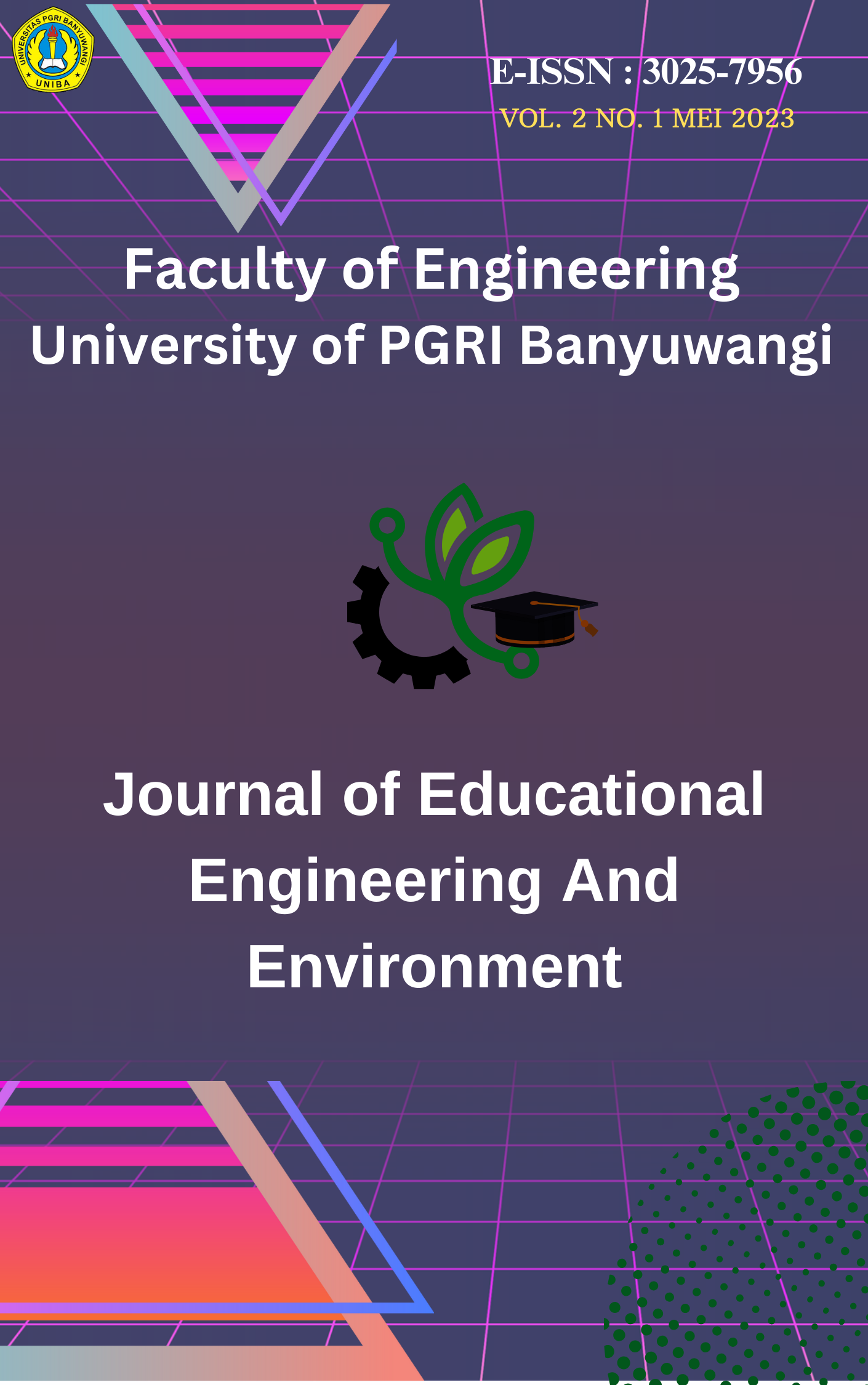 JEEE: Journal of Educational Engineering and Environment is a periodical journal published twice a year in the month May and December which contains various articles in the form of research, systematic reviews, and case reports with a focus on industrial engineering, mechanical engineering, electrical engineering, environmental engineering, civil engineering, and engineering education as well as related topics.
Publishing schedule May and December. Articles published on JEEE are available and free to download from this website. All submitted scientific articles must contain original research that has never been published before. JEEE publishes scientific articles in Indonesian with abstracts and titles in English. Authors are free of charge for both article submission and article processing.