THE EFFECT OF PRODUCT, PROMOTION, LOCATION, AND PRICE OF HALAL CERTIFICATION IN PIE SUSU DEWATA BALI
PENGARUH PRODUK, PROMOSI, LOKASI, DAN HARGA DENGAN SERTIFIKASI HALAL DI PIE SUSU DEWATA BALI
ABU SIRI

Institut Teknologi Dan Bisnis STIKOM Bali
Keywords:
Milk Pie, PROMOTION, HALAL CERTIFICATION, PIE SUSU
Abstract
Labeling halal certificate on Pie Susu is a typical food from Bali which is famous and is a souvenir like Pie Susu Dewata very important For done , so bring enhancement production sales . Study This use approach participatory direct researcher with approach quantitative with results research showing that this product has experienced rapid development after having a halal label on its product packaging. Turnover goes up, products are better known, promotions are more, and sales are up. This is the advantage of a halal certificate that makes consumers trust.
References
AZ Nasution. 2001. Consumer Protection Law An Introduction to 2nd print. Yogyakarta: Diadit Media.
Ahmad Farhan, 2018 . "Implementation of LPPOM MUI Halal Certification for Micro, Small, Medium Enterprises (UMKM) Products (LPPOM MUI Study of Bengkulu Province)," Manhaj: Journal of Research and Community Service, Vol. 3 No.1 H.4.
Asri Wahyuningrum, et al, 2015 "Halal Certification as a Da'wah Strategy for the MUI (Indonesian Ulema Council) in Central Java," Journal of Da'wah Sciences, Vol. 35, No.02, July-December,. H. 187.
Bambang Sugeng Ariadi Subagyono, 2020 . Muslim Consumer Protection for Halal Products, (Surabaya: Jakad Media Publishing,), h. 4.
Enang Sudrajat, 2007. et al, Syamil Quran Cordova Al-Quran and Translation, (Ministry of Religion of the Republic of Indonesia: Bogor, 2007), QS Al-Baqarah/2:168.
Kotler, P., & Armstrong, G. (2014). Marketing Principles. Pearson Prentice Hall.
Muchtar Ali. 2016. "The Concept of Halal Food in Review of Sharia and Product Responsibility for the Halal Producing Industry," Ahkam Journal Vol XVI No. 291-292.
Mustika, Erwanda Ayu. 2020. The Effect of Halal Labels, Word Of Mouth, and Brand Image on Consumer Purchasing Decisions (Empirical Study on Pie Susu Dhian Bali). Surakarta: Publisher Muhammadiyah University of Surakarta .
Nurhadi, 2022. 10 Countries with the Most Muslim Populations in the World, accessed from https://dunia.tempo.co/read/1516427/10-negara-dengan-penduduk-muslimterbanyak-di-dunia, on 22 April 2023 at 22.58 .
Pramashinta A., Riska L., Hadiyanto. 2014. Food biotechnology: history, benefits and potential risks. Journal of Food Technology Applications 3 (1): 1-5
Rahimah Mohamed Yunosa, *, Che Faridah Che Mahmoodb, Nor Hafizah Abd Mansora. 2014. Understanding the Mechanism of Promoting the Halal Industry Stakeholder Views. Procedia - Social and Behavioral Sciences 130 ( 2014 ) 160 – 166.
Ramlan, & Nahrowi. (2014). Halal Certification as Application of Islamic Business Ethics in Efforts to Protect Muslim Consumers. Ahkam : Journal of Sharia Science, 14(1).
Sholeh, M., & Mursidi, A. (2023). Implementation Culture Certified of Halal Food in Indonesia 2 023. El-Hekam: Journal of Islamic Studies, 8(1), 138-149. http://dx.doi.org/10.31958/jeh.v8i1.9525
Saleh, Moh. Faud and Nordin, Desima. 2017. Effect of Halal Certification on the Financial Performance of Halal Food Companies in Malaysia. Conference: Open Conference Systems, PROSIEDING UNISEL BESTARI RESEARCH PROJECTS (UBRP) 2016.
Urumsyah, Dekar. 2021. Effect of Halal Certification on Innovation and Financial Performance. Journal of Accounting and Finance Review 11(3):650-666.
Yener, D. (2022). Effect of Halal Certification and Product Privileges on Consumer Behavior: Scenario-Based Experiment. International Journal of Management Studies , 29 (2),01–136. https://doi.org/10.32890/ijms2022.29.2.5 .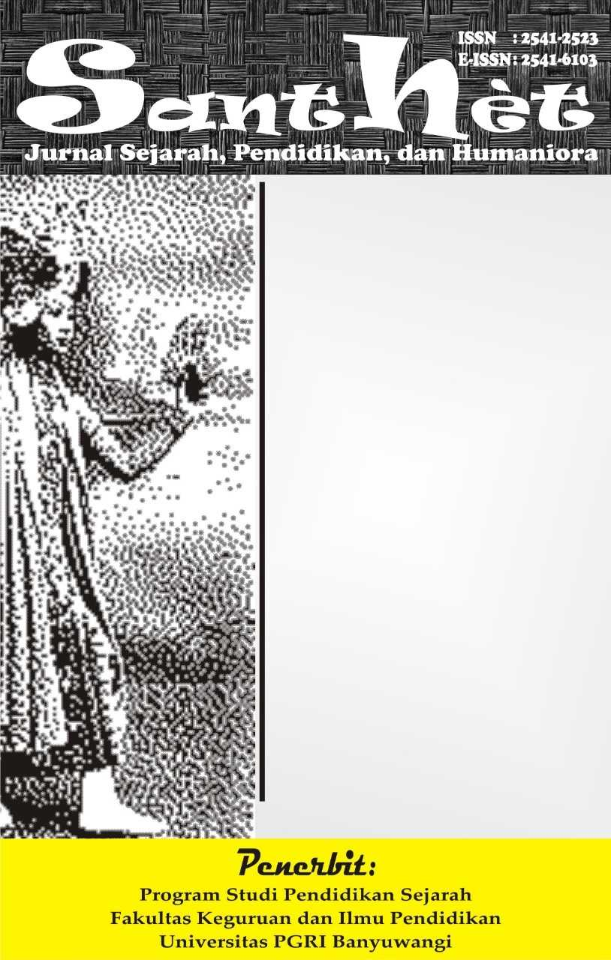 How to Cite
ABU SIRI. (2023). THE EFFECT OF PRODUCT, PROMOTION, LOCATION, AND PRICE OF HALAL CERTIFICATION IN PIE SUSU DEWATA BALI: PENGARUH PRODUK, PROMOSI, LOKASI, DAN HARGA DENGAN SERTIFIKASI HALAL DI PIE SUSU DEWATA BALI. Santhet : Jurnal Sejarah, Pendidikan, Dan Humaniora, 7(2), 313-317. https://doi.org/10.36526/santhet.v7i2.1847