Announcements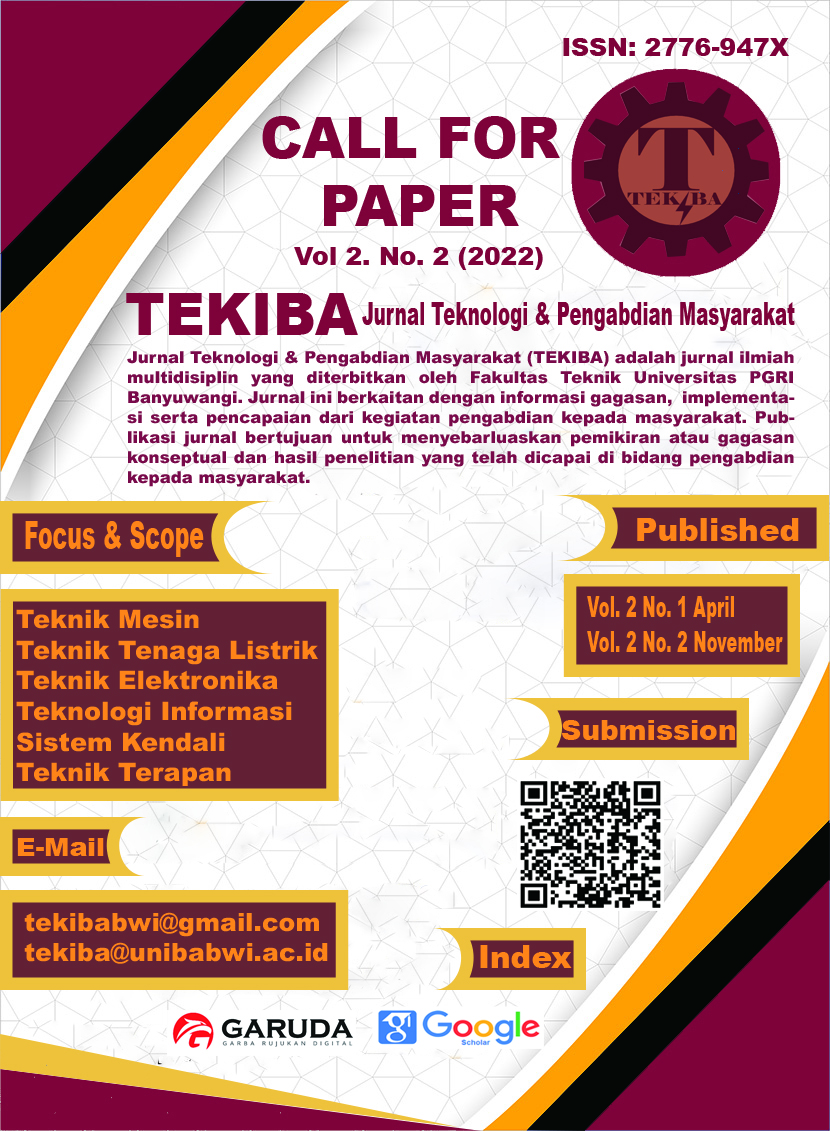 Journal of Technology and Community Service (TEKIBA) is a multidisciplinary scientific journal published by the Faculty of Engineering, University of PGRI Banyuangi with registration number ISSN 2776-947X. This journal deals with information on ideas, implementation and achievements of community service activities. TEKIBA is a community service journal in the field of Applied Technology and Engineering which discusses Mechanical Engineering, Electrical Engineering, Control Systems, Electronic Engineering, Information Technology, and Applied Engineering which is published regularly twice per year in April and November by the Faculty of Engineering, PGRI Banyuwangi University.
On this occasion, the TEKIBA Journal received an article in the Vol. 2 edition No. 2 of 2022 which will be published on November 2022. Please Mr/Mrs Lecturer submit an article at the OJS TEKIBA link or scan the barcode:
https://ejournal.unibabwi.ac.id/index.php/tekiba/index
Thank you.
Best Regards.
Chief Editor of TEKIBA Journal
Adi Mulyadi, S.T., M.T.
E-mail :
tekibabwi@gmail.com
tekiba@unibabwi.ac.id