TOPONYMI OF VILLAGES IN SRONO DISTRICT, BANYUWANGI REGENCY
Devita Sari

Sejarah Universitas PGRI Banyuwangi

Fahriza Ilmi

Sejarah Universitas PGRI Banyuwangi

Agus Mursidi

Sejarah Universitas PGRI Banyuwangi

Dwi Anggarini Rahma

Fakultas Keguruan dan Ilmu Pendidikan
Abstract
ABSTRACT
            Toponimi is a science or study of geographical names Toponimi itself has the meaning of "naming geographical elements" names of islands, mountains, rivers, hills, towns, villages. Toponimi also has the potential to be a source of learning in education, but in practice it is necessary to use the approach between geography, history, and philosophy.
            In its implementation, Toponimi has many components and members who have their respective tasks such as grouping the existing sections within each village, the grouping here contains the existing management in each village.
            This study aims to (1) analyze the village history of Srono sub-district of Banyuwangi Regency, (ii) to analyze the grouping of village toponimi in Srono Subdistrict, and (III) to analyze the historical values sometimes in the village toponimi. This research is a qualitative research. The method used in this study is a qualitative approach with the type of descriptive research, data collection techniques used are: observation, interviews, documentation. The results showed Toponimi village of Srono Sub-district of Banyuwangi Regency.
Keywords: Toponimi,  Srono.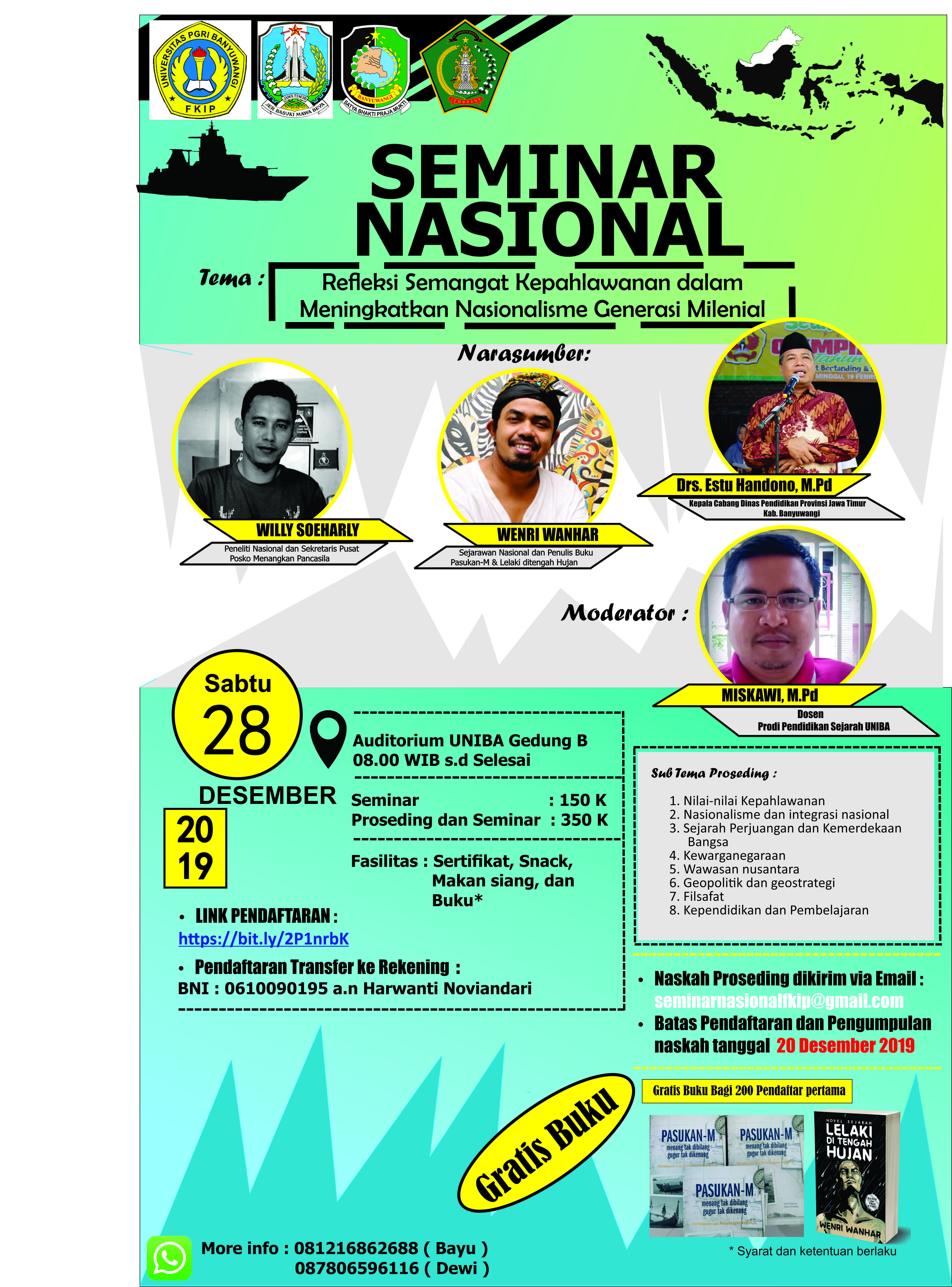 How to Cite
Devita Sari, Fahriza Ilmi, Agus Mursidi, & Dwi Anggarini Rahma. (2022). TOPONYMI OF VILLAGES IN SRONO DISTRICT, BANYUWANGI REGENCY. Proceeding Humanities: Teacher Training and Education, 2(1), 1-6. Retrieved from https://ejournal.unibabwi.ac.id/index.php/Proceeding_in_Humanities/article/view/1852