Optimasi Pengisian Daya Panel Surya Maximum Power Point Tracking (MPPT) dengan Kontrol PID
susilo

Universitas PGRI Banyuwangi

Windri Setiawan

Universitas PGRI Banyuwangi

Rizki Ade Pradana

Universitas PGRI Banyuwangi
Keywords:
MPPT; PID; Panel Surya
Abstract
Suatu cahaya yang tampak maupun yang tidak tampak memiliki dua buah sifat yang disebut foton yaitu gelombang. Keluaran panel surya menghasilkan listrik dengan efesiensi tertinggi untuk melacak titik diperlukan metode pelacakan berupa Maximum Power Point Tracking (MPPT). Partial shading adalah Sebuah kondisi dimana panel surya menerima iridiasi yang berbeda. Partial Shading menyebabkan penurunan efisiensi daya keluaran PV sehingga dapat menimbulkan kerusakan pada PV. Pencegahan kerusakan pada PV biasanya dilakukan pemasangan dioda bypass, adanya dioda bypass menyebabkan kurva karakterisistik daya-tegangan memiliki puncak lebih dari satu dan teralalu tinggi. Puncak daya yang lebih rendah dinamakan Local Maximum Power Point (LMPP) sedangkan puncak daya yang lebih tinggi dinamakan Global Maximum Power Point (GMPP). Penggunaan metode Maximum Power Point Tracking (MPPT) untuk mendapatkan daya maksimum dengan metode konvensional pada MPPT kurang mampu melacak GMPP dan sering terjebak pada LMPP karena kondisi partial shading. jika nilai tegangan tinggi menghasilkan nilai terlalu tinggi sehingga merusak komponen. metode Peturb and Observe dengan simulasi MPPT menggunakan kontrol PID ditujukan untuk menghindari terjebak pada puncak daya yang lebih tinggi sehingga tidak merusak komponen dan lebih optimal dalam mendapatkan puncak daya-tegangan optimum. Efisiensi pengisian daya baterai menggunakan MPPT meningkat hingga 145% dibandingkan tidak menggunakan MPPT.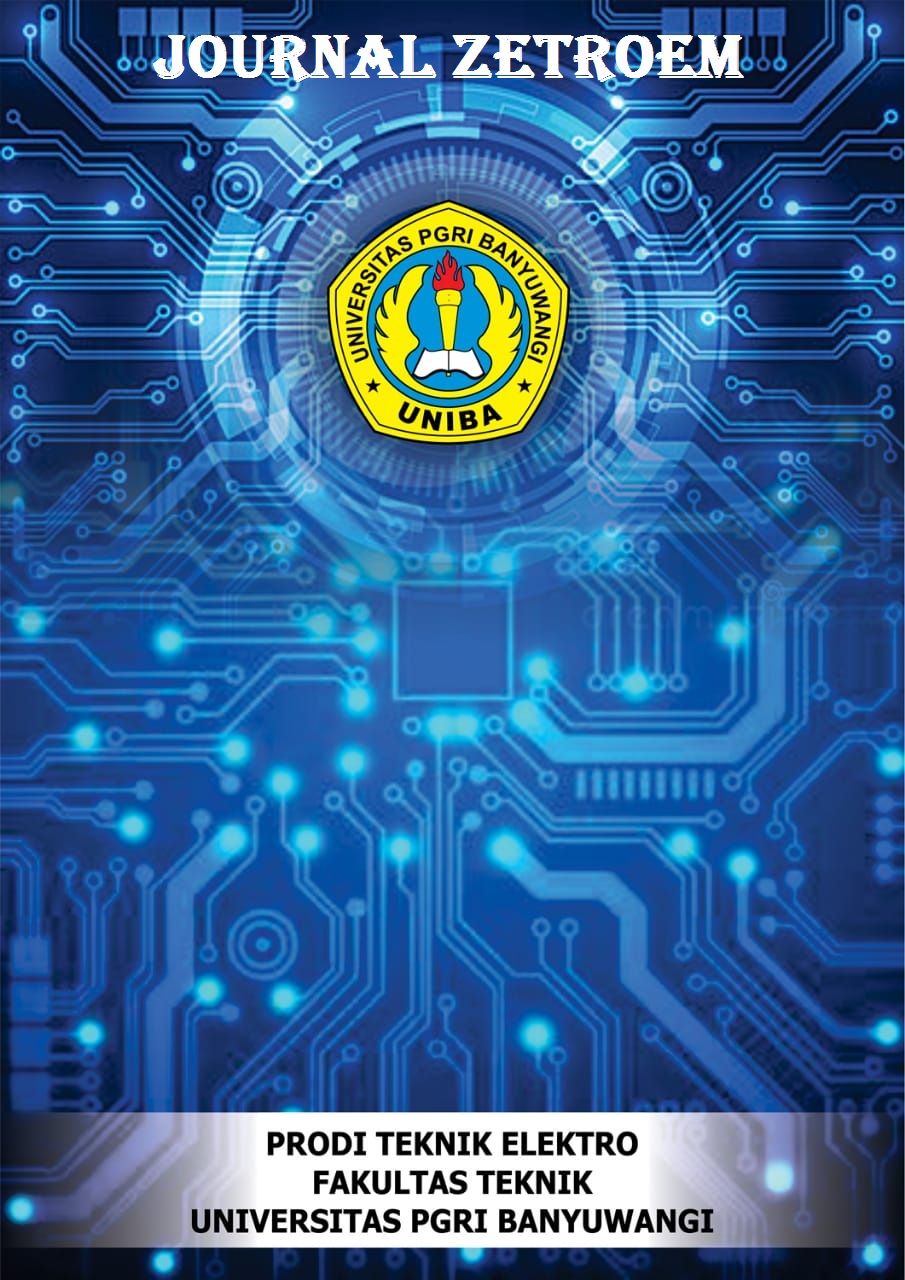 How to Cite
susilo, Windri Setiawan, & Rizki Ade Pradana. (2022). Optimasi Pengisian Daya Panel Surya Maximum Power Point Tracking (MPPT) dengan Kontrol PID . JOURNAL ZETROEM, 4(2), 34 - 36. https://doi.org/10.36526/ztr.v4i2.2058
Copyright (c) 2022 zetroem
This work is licensed under a Creative Commons Attribution 4.0 International License.